Memories | News | "A" Battery | "B" Battery | "C" Battery | 419th History | Vets: Library of Congress | Nazi Gold
Amazon.com | Patton's Speech to Third Army | NY DAILY NEWS Jan. 45 "Battle of Bulge" | 419th Questionnaire | 10th Armored Resources | Aug. 31- Sep. 4, 2006 Final 10th Reunion | Pattons "Ghost Division" Honored @ Fort Knox, Sep. 1, 2006
| | | |
| --- | --- | --- |
| | | |
Since launching this website, I've received a heap of E-mails from veterans, sons, daughters, nieces and nephews of veterans both offering and searching for WWII information. This site was created initially, soley from my dad's scrap book. Since its launch others have contributed photographs, personal stories and scraps from their dad's scrap books. Thank you!

In the fall of 1997, my brother Jay received a phone call from the past. The caller, Noel Jacobs, was looking for my father. He said that he'd driven dad's half-track into the Battle of the Bulge and that he'd been "looking for Joe Gebhardt for 50 years".

In 1944, my father had been a 21-year old 1st lieutenant serving with the 419th "A" Battery Armored Field Artillery Battalion. The 419th Battalion was part of the 10th Armored "Tiger" Division and advancing toward the Siegfried Line with Patton's Third Army in the fall and winter of 1944-45.

A few weeks after Noel's phone call, in late July 1998, my older brother Jim, his wife Sharon and I flew to Oklahoma to meet the men who served with my dad during the war. It was, coincidentally, the same day that Steven Spielberg's film "Saving Private Ryan" was released.

Noel Jacobs' local newspaper The Stillwater News Press, on July 25, 1998, wrote of our reunion:

---


(click here for full article)

---

The corporal's job with the battalion was to drive an officer's half track--called an 'exec-track'--for his lieutenant, Joseph Gebhardt. Jacobs said he shook hands with the man in Germany at the end of the war. "I lost him and never heard from him anymore," Jacobs said. "1945 was the last time I'd seen him, and I've wondered about him all these years, what's happened to him."' He said he ran into another lieutenant (Malcolm Cohen) recently who had known Gebhardt and thought he lived in New York. Jacobs started dialing. New York information turned up a name and he found himself talking to Gebhardt's youngest son's wife on the phone. She told him he died in 1965.

"Fifty-some years I was wondering where he was at and everything, and within 15 minutes from the time I started calling I found him," he said.

The kicker; Lt. Gebhardt's (oldest) son, now in his mid 40's, is in town for the 419th Battalion reunion, and looking forward to hearing all about his dad's wartime exploits. Nobody is in a better position than Jacobs himself.

Near the end of our weekend reunion, Noel took my brother and I in his arms and prayed with us. This seemed no mere gesture. It was an act of faith. I realized then that these men, officially cited for outstanding teamwork, initiative and bonded by war, were also fearless by the courage that comes from the cornerstone of faith.

You will not fear the terror of the night,
or the arrow that flies by day,

or the pestilence that stalks in the darkness,
or the destruction that wastes at mid day.

--Psalm 91: 5-6

A few months later, we met with Malcolm Cohen, who at 86, still lives in New York City (where he'd run into my father in 1963) and who, like my dad, was an officer in the 419th. Malcolm's role, as liaison officer, was to relay messages back and forth from the combat units to the 419th, to support the infantry with "fires".

Malcolm said that their Commanding Officer, Col. Robert C. McCabe was a great leader because he cared about his men, and led them through Europe with an almost divine navigation, avoiding Nazi death traps, while effectively protecting the combat troops. His command of the 419th was not without its obstacles, however. Col. McCabe, for some inexplicable reason, had been taken from the battalion shortly before their departure to the ETO. Then, a day or two before the 419th sailed to Europe he returned, just as mysteriously, as their Commanding Officer. Malcolm attributes much of the 419th's success to Col. McCabe's outstanding leadership.

---


Noel Jacobs with two of Lt. Gebhardt's children, Oklahoma, July-August 1998.

---

I was happy to meet these men who knew my father during the war. Gerry St. Amand, who served in dad's Executive section, said that over the years when he needed help, he knew that he could always turn to the 419th. The connections were strong and remained strong. He also told me of a day during the war when he and my father had been standing up front on their half-track, advancing toward the Siegfried Line. When a rifle shot rang between them, each thought the other "got it". Realizing they were OK, they quickly ducked and smiled with relief. Last summer (2000), I met with Jerry's daughter, Doria Grimes, who revealed how popular her dad was with the guys as they passed through France because he could translate to the enthusiastic Parisian gals!

Studying these pictures of cold and war, and reading Col. McCabe's After-Action Reports (and Stephen Ambrose's Citizen Soldier and Gardner Hatch'sHistory of the 10th Armored Division) I think back to my father and his youthful command of these men. Although just a twinkle in his eye at the time, in my collective consciousness, I relive everything. Perhaps his winter 44-45 experience has alot to do with my own particular aversion to "cold" (I wear sweaters alot) and all things "violent", and maybe (just maybe) why I like these men so much.

---


Here is the story of the 419th Armored Field Artillery Battalion.
New York, NY
September 11, 2001
Can't Cry Hard Enough
The Missing
WTC aerial view



A Time to Bless Israel

London convention celebrates 9-11,
WND, Sep. 4, 2004
The al Queda manual
Mosque Watch



The Nazi - Islamist Connection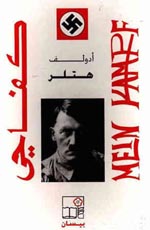 9/11, A Failure of Academia, Frontpage, Juy 28, 2004
Never Again? Washington Post,
May 5, 2006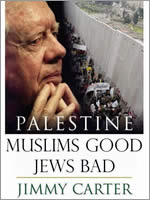 Debunking 9/11 Myths, Popular Mechanics, March 2005
An Islamic Declaration of War, Littlegreenfootballs.com, May 11, 2006
The Role of the Term "Islamofascism", Lump on a Blog, Aug. 10, 2006



The Gathering Storm, (blog) The Softening Up of the Free World by the Islamists as a Prelude to War
Jihad Threat Conference, Boston, MA Oct. 21, 2006
---------------------


Unless, we show some solidarity, unashamed, noisy, public solidarity with the Danish cartoonists, then the forces that are trying to impose on the Free West a totalitarian ideology will have won; the Islamization of Europe will have begun in earnest. Do not apologize. -Ibn Warraq, Feb. 3, 2006, Der Spiegel
Islam Needs a "Time-Out", Feb. 6, 2006, American Digest




--------------------
Kristalllnacht, Nov 9, 1938
The New Anti-Semitism, Oct 14, 2003
--------------------
History Lesson
Jihad Watch
Centre for Counterterrorism Studies
Little Green Footballs
The Terrorism Update
Intelligence Summit
The Nazi, Communist, & Islamist Connection
Top 10 reasons why Islam isn't religion of peace
Today's message from General Patton
-------------------
Islamic Fascism 101: On all they've done to earn the name, Sep. 25, 2006, National Review Online
Jihad Journalism, Aug. 7, 2006, Investors Business Daily
The Vatican Confronts Islam, July 5, 2006 | Daniel Pipes, Jerusalem Post
UK: While Others Mourn 7/7 Victims, Muslims Will Be Celebrating, June 25, 2006, Western Resistance
Life in an Islamist US, June 25, 2006, The Boston Globe
"Should I Get Married or Go on Jihad?", June 16, 2006, Ask the Imam
Convert or Die, May 19, 2006, All things Beautiful
Nazis shipped arms to Palestine, 1939, May 7, 2006, Ynet News
Churchill on Islamic Fundamentalism, Mar. 3, 2006, Carolina Journal
"The silencing happens bit by bit." We should fear Holland's silence, Feb. 26, 2006, London Times
"And what are we becoming? The civilization of melted butter?" Italian minister puts Mohammad cartoon on T-shirts, Feb 14, 2006, Yahoo!
UK Religious Hate Bill Defeated, Feb. 1, 2006, Western Resistance
The Four Freedoms, Franklin Delano Roosevelt, Jan. 6, 1944
For Muslim women, a deadly defiance 'Honor killings' on rise in Europe, Jan. 16, 2006, The Boston Globe
Saddam's Terror Training Camps, Jan. 16, 2006, The Weekly Standard
Modern Man and the Wrath of God, Jan. 14, 2006, The American Thinker
It's the Demography, Stupid, Jan. 6, 2006, WSJ Opinion Journal
The Panic Over Iraq, Jan. 2006, Commentary Magazine
250 Battle of Bulge vets meet in West Palm Beach, Dec. 19, 2005, Sun-Sentinel
Obsessive anti-Semitism, Dec. 18, 2005, The Boston Globe
The Trial of Man, God, and the Rest of Us, Dec. 14, 2005, Sigmund, Carl & Alfred
Remember Pearl Harbor? WWII vets worry that it is just a history lesson, Dec. 7, 2005, Sun-Sentinel
Oriana Fallaci and the War Against Islamofascism, Nov. 29, 2005, Frontpagemag.com
3 1/2 Year Old Egyptian Girl : Jews Are Apes And Pigs, The Quran Says So, Nov. 18, 2005, justifythis.blogspot.com
One Among Many: Defending Jews in the New Age of Anti-Semitism, Nov. 17. 2005, Architecture & Morality
Examining Irrational Bush Hatred, Nov. 12, 2005, Dr. Sanity
Jihad in Europe? Nov. 8, 2005, Frontpagemag.com
Its not just Paris, MSM Blackout on Intifada in Denmark, Nov. 6, 2005, The American Thinker
Wake up, Europe, you've a war on your hands, Nov. 6. 2005, Chicago Sun Times
Media utters nonsense, won't call enemy out, Oct. 16, 2005, Chicago Sun Times
Liberals and Islamofascists, Sep. 29, 2005, The American Thinker
Hiroshima, in the words of Enola Gay's bombardier, Aug. 5, 2005, Houston Chronicle
60 Years Later Considering Hiroshima, Aug. 5, 2005, Victor Davis Hanson
Let's face facts, Europe's being run by cowards, Aug. 1, 2005, The Australian
Mugged by Reality, Mark Steyn, July 25, 2005, The Australian
Facing Hard Fact, July 15, 2005, Washington Times
Mark Steyn on the latest attacks on Europe, July 11, 2005, NY Sun
Terrorists' aim is to end western civilisation, says ex-Mossad head, July 10, 2005, Scotland on Sunday
Jihad Is Knocking Another Episode in the War between Christendom and Islam, July 9,2005, Victor Davis Hanson
Lessons from London, July 8, 2005, Frontpagemag.com
"Yes, I am a Terrorist", June 29, 2005, Frontpagemag.com
Murrow's VE Day Report, May 8, 2005, Littlegreenfootballs.com
Facing Evil in an Age of Genocide & Terror, May 4, 2005, Victor Davis Hanson
86-year old Nazi collaborator to be deported from U.S., May 3, 2005, Haaretz
'His authority was extraordinary. He was charming' - Hitler's nurse on his final hours, May 2, 2005, The Guardian
Muscular Idealism, Scripps Howard News Service, April 21, 2005
The Gate of Hell, London Telegraph, April 10, 2005
Triple-Pronged Jihad, The American Thinker, April 5, 2005
Dietrich Bonhoeffer, executed April 9, 1945, The Rutherford Institute, April 4, 2005
AlQaeda's Grand Strategy, Tigerhawk, March 31, 2005
Antisemitism in Europe, April 1945, George Orwell
60 years ago today: Iwo Jima, Feb.19,2005, Littlegreenfootballs.com



Anti-Semitism Evolves, Feb. 15, 2005, Daniel Pipes

They died & now we sneer, Feb. 1, 2005, London Telegraph

60 years ago today: the liberation of Auschwitz, Jan. 27, 2005, Littlegreenfootballs.com


Russian Lawmakers Target Jewish Groups, Jan. 25, 2005, Associated Press
62% of Germans "sick" of Holocaust references, Jan. 25, 2005, London Telegraph
Unholy Alliance, David Horowitz, Dec. 17, 2004, FrontPageMag.com
French Jews' immigration at highest level in 30 years, Dec. 15, 2004 Associated Press
Bin Laden's inspiration Nov. 12, 2004, Jerusalem Post


Theo van Gogh (23 July 1957–2 November 2004) murdered by Jihadist in the Netherlands
Jewish cemetary desecrated in France, Oct. 31, 2004, Yahoo.News
What's so funny about decapitation? Oct. 26, 2004, London Telegraph
World War IV: How It Started, What It Means, and Why We Have to Win, Norman Podhoretz Commentary Magazine, Sep. 2004
Slaughter of Beslan children done as murderers shouted "God is Great", says theologian, Sep. 17, 2004, AsiaNewsIT
Dec. 7, 1944-Sep. 11, 2004, Jihadwatch, Sep. 11, 2004
Russia concedes failure in the
face of jihad, Jihadwatch, Sep. 5, 2004
US State Dept. re-writes History like Orwell's "Ministry of Truth"?
Front Page, Aug. 26, 2004
The Centrality of Jihad in Islam
Front Page, Aug. 20, 2004
Islam: Religion
or political ideology?
Asia Times, Aug. 10, 2004
A Cancer on Civilization
Rocky Mountain News,
Aug. 6, 2004
Israel's Prime Minister Urges Exodus of Jews From France NewsMax Wires
July 19, 2004
Al-Qaida Has Nuclear Weapons Inside U.S., Newsmax, July 14, 2004
Anti-Semitic attack in France is condemned, IHT, July 12, 2004
French Jews are leaving, but why? IHT, July 5, 2004
Islamic sites debate beheading of Muslims, Times Union, June 30, 2004
Belgium's Jews demand 'zero tolerance' after stabbing, Expatica, June 28, 2004
Is the U.N. finally ready to get serious about anti-Semitism?
WSJ Opinion Journal,
June 21, 2004
Arson attacks at synagogues Evening Standard, June 21, 2004
Jewish teen stabbed by Muslim in Paris Maariv International
June 7, 2004
Al-Qaeda says Canada deserves bombing National Post,
May 15, 2004
Is the Islamist Terrorist network cracking? London Telegraph,
April 21, 2004
Neville Again! London Telegraph, Mar. 23, 2004
"It's an honor to kill Jews",
London Telegraph, Mar. 9, 2004
"They (Jews) have perpetrated the worst of evils" -Dr. Walid Ahmad Fitaihi, Boston Herald,
Mar. 8, 2004
Pipeline of Hatred: The New Anti-Semitism, Feb. 21, 2004
Anti-Semitism infuses French
debate on scarves
IHT, Feb. 11, 2004
European Commission
Guilty of Anti-Semitism
London Telegraph, Jan. 7, 2004
Hatred Hits Home
NY Post, Dec. 8, 2003
EU Body Shelves Report on
Anti-Semitism
Financial Times, Nov 21, 2003
Germany Fires General over Anti-Semitic Remark
IHT, Nov 5, 2003
Deadly Denial
NY Post, Oct 26, 2003
The Face of French Anti-Semitism
BBCNews, Oct 19,2003
A Muslim Reformation?
Sep 28, 2003
Islamofascism Rising in Holland Nieuw Rechts, Aug. 3, 2003
Sowing Seeds of Hatred
NY DailyNews, Mar 30,2003
---
Before Dec. 7, 1941, Lindbergh accused FDR of trickery, NYT, Oct. 31, 1941
What do we mean by Democracy? "America First"Speech (never delivered), Dec. 12, 1941
Case Closed
the Bin Laden-Saddam Link
The Weekly Standard,
Nov 24, 2003
Appeasing Hitler and Saddam
BBC News by Alistair Cooke,
Feb 20, 2003
---
---
Saving Private Ryan (DVD)


click here.
Citizen Soldier

click here...
A Time for Trumpets

click here...
The Victors

click here...
Churchill: A Life

click here...